The 2020 Cruise-In takes place Saturday, July 25th on West Franklin Street from 3:00 PM to 9:00 PM. This is the same stretch of Franklin Street that is used for the Fall Festival!
Registration is from 2:00 PM to 6:00 PM and is free. However, donations to the West Side Nut Club Scholarship fund are welcome. Registration tables will be setup in the median across from West Side Library and Sportsman's.
Franklin Street from St Joe Avenue to Wabash Avenue will be closed off for cruise-in participants. All makes and models are welcome (cars, trucks & bikes). The first 200 registrants will receive dash plaques. Trophies will be presented for people's choice for best car, best truck, best bike, and Club President will present a trophy for his favorite. The half pot drawing raffle will take place after 7:00 PM and 1st place will have a choice of a new gas grill or the half pot.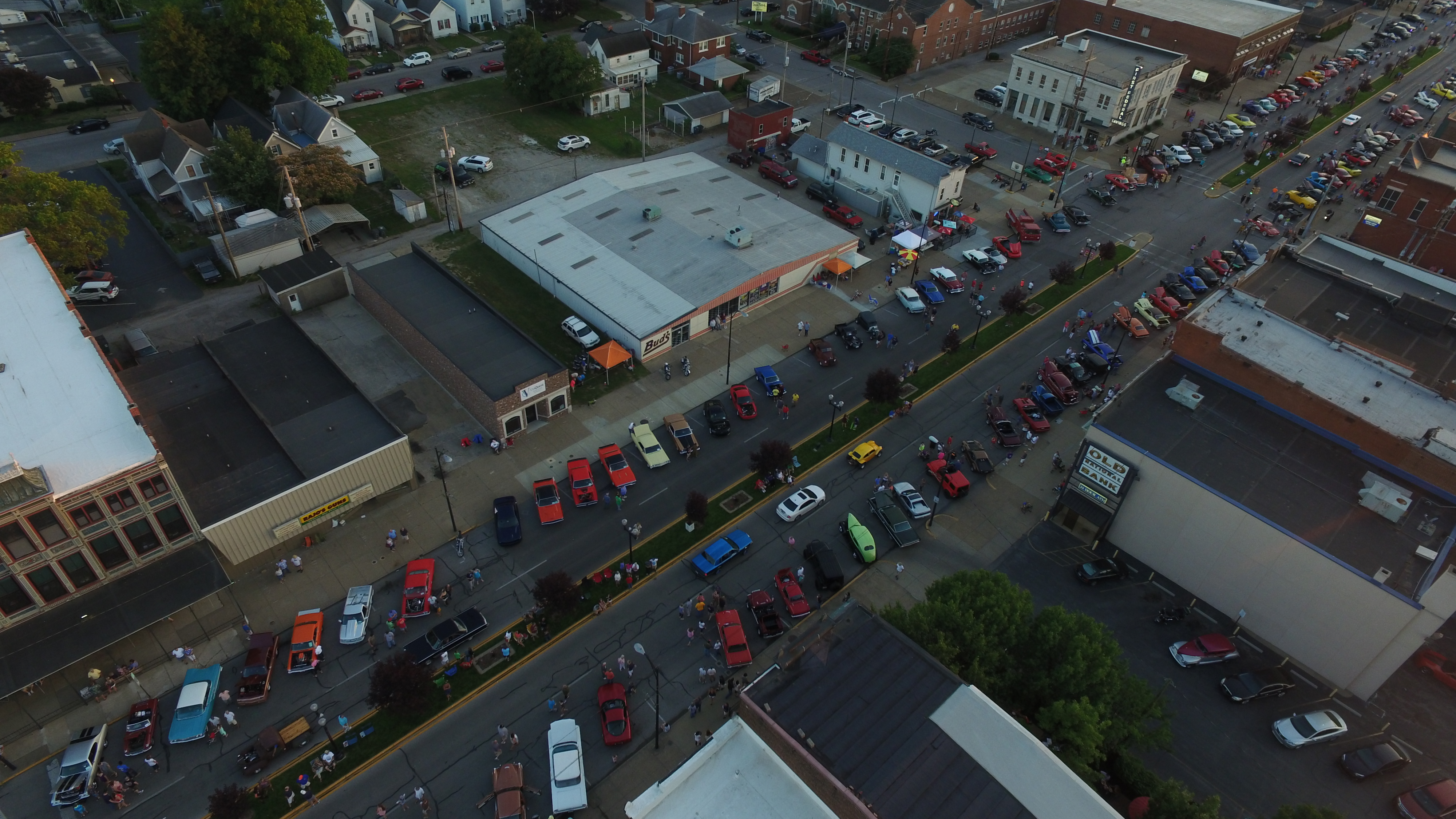 Please note Cruise-In participant parking is available on the West Side Library Park grounds, however this will be closed if the grounds are too soggy. Participant parking is also allowed on all side streets between Wabash & St. Joe from Franklin Street to the alleys.
Registration tables will be setup in the median across from the library and Sportsman's
Reitz & Mater Dei will be selling food and drinks at Acorn Plaza (where Kiddie Rides are located during the Festival). Please patronize the Franklin Street businesses including the various shops.
No burn outs please.
For all the details visit: website